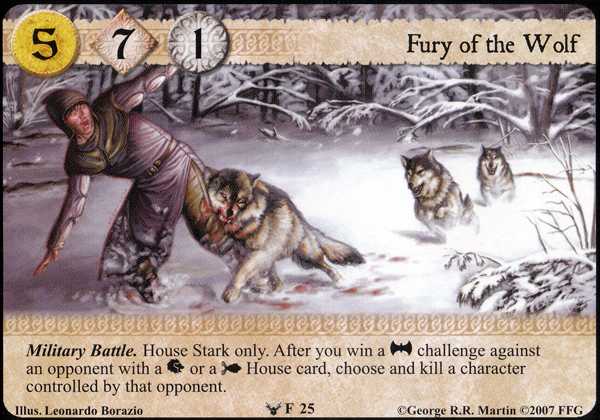 Our former friends in the south rally to the Lannister banner! Kings Landing echoes to the sounds of craven dogs from Reading trumpeting their leader Lord James! With his trusted jester Ruby Johno scampering close behind, will this house of ne'erdowells and vagrants win the Iron Throne?
Eclectic Games is
hosting a tourney
to rock on with the recently released
A Game of Thrones LCG 2nd Edition.
£5 Entry.

Introductory tournament for the new edition of Game of Thrones LCG.

We'll use the

GenCon Kingslayer tournament rules

so all that is required is a single Core set (and no more!).
I have never played this game, but I welcome any opportunity to trample those Reading curs into the mud. (Or rather, I welcome the opportunity to
talk
about trampling those dogs into the mud because it's usually me that faceplants.) If those bilge crawling bottom feeders from Bristol are keen for some GoT action I'd also welcome the chance to send them packing back home with tears on their smacked faces.
Let Oxford send its regards! Who is with me?